Maine Scenic Tours & Adventures
Into The Mountains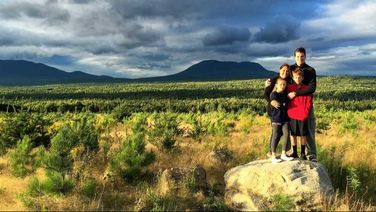 Mountain Landscapes - Fall Foliage Tours

Discover Moosehead Lake, Maine on a Mountain Landscape Tour with Special T Adventures. We will venture into the Maine North Woods in search for astonishing fall photo opportunities and fantastic scenery to gaze upon. As we venture into further elevations, we will see breathtaking Maine mountain landscapes, overviews and scenic fall vistas. Wildlife awaits around every corner, so be sure to have your camera ready! Birds, snowshoe hairs, deer, and moose are only a few of the animals that roam around in the area.

Romantic Maine Landscape Photography Tour - Just Ask

A brief photo session at scenic points and overlooks can be taken of you and your loved one by your guide while on your tour . Now you can savor the memories of your beautiful landscape tour together for years to come. A photo opportunity showcasing your visit to Moosehead Lake, Maine Mountains. This landscape tour is a must do for Maine honeymoons and romantic getaways.
Rivers & Bridges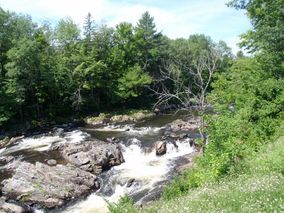 ​Maine is full of beautiful hidden back roads climbing and winding through the Maine woods. Running along rivers and crossing over them along the way. With breathtaking views and mountain ranges, it is certainly a beautiful sight. However, you have to know how to find them. Let's embark on a Jeep run through the land as we cross numerous bridges "including a classic covered one" and blaze through the country. Wildlife as around every corner so have your camera ready. Trip includes fun, snacks, and a stop to little beach along the bank of a river. So bring your swim suit if you want!
Riding Railways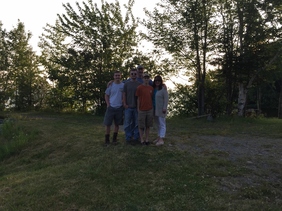 ​Long ago in a simpler time tramway was king. Railway supplied economic transportation from toting logs to carrying people. Maine is home many active train tracks as well as nonactive. Throughout the state, one can venture to the remains from an era long ago. It just so happens that there is a section of tramway that is located right in Greenville! All aboard and come along with Special T Adventures as we go off road and journey along as stretch of one of these abandoned railways! There are plenty of chances to see wild birds and many other creatures of Maine so have a camera ready.

What to Expect:
Tour usually Lasts One to one and a half hours down a 4x4 trail.


Some Items To Bring:
Bug Repellant "For Black Fly Season"
Tennis shoes or a hiker "A Rubber Sole That Offers Good Traction"
Last But Not Least A Camera!
Crashed Air Planes
​On January 24, 1963 nine pilots left out of Westover air force base located in Massachusetts. Piloting a B-52 C Stratofortress they departed at 12:11 pm. Their mission was a low level advanced capability under the radar training mission. Due to an integrity flaw this massive aircraft crashed on Elephant Mountain in Greenville Maine. To this day the remnants of the B-52 remains scattered across the hillside. With an imagination one can make out the 200ft long by 50ft wide scar where the plane skid to a stop. Come along with Special T Adventures as we venture the backroads up to the resting place of the bomber. Make sure to bring a good pair of walking shoes and a camera as we explore the crash site memorial. Learn the history of the B-52 C Statofortress Bomber!

* Crash site accessible by vehicle May - November. May be earlier if we have a quick spring.
* Crash site only accessible by snowmobile during winter months.
Learn A Skill
​​Want to go for a hike in the woods? Eager to go on an overnight camping trip? However there are a few questions you have. What are the items I want and what are the items I need in my backpack? What are some sources of fuel that are better suited for me to cook with? Why not take a workshop and build your skills? Join Special T Adventures and learn the basics when it comes to the great outdoors. We will cover various subjects that will better prepare you on your next hiking, camping, or outdoor adventure. This course will go over topics such as water purification, fire starting, how to pick a campsite, outdoor cooking, what to pack in your backpack, and much more!
Learn To Geocache
​Nothing shouts adventure like a geocaching treasure hunt through the Maine woods. What is geocaching? Simply put: Geocaching is the use of GPS coordinates entered into a GPS and hand written clues that lead you to treasure. "AKA a cache" Difficulty of the geocache ranges for all skill sets. If you are new to the sport, this can seem vary confusing. So let Special T Adventures guide service show you how! On our journey you will have one on one instruction on how the GPS ties into geocaching, how to identify caches, and learn how to become a pro. This class will also cover the operation of a GPS and how you can create a geocache of your own! Tour lasts 1-2 hours and includes a use of a GPS.