Maine Moose Watching
Moose Tours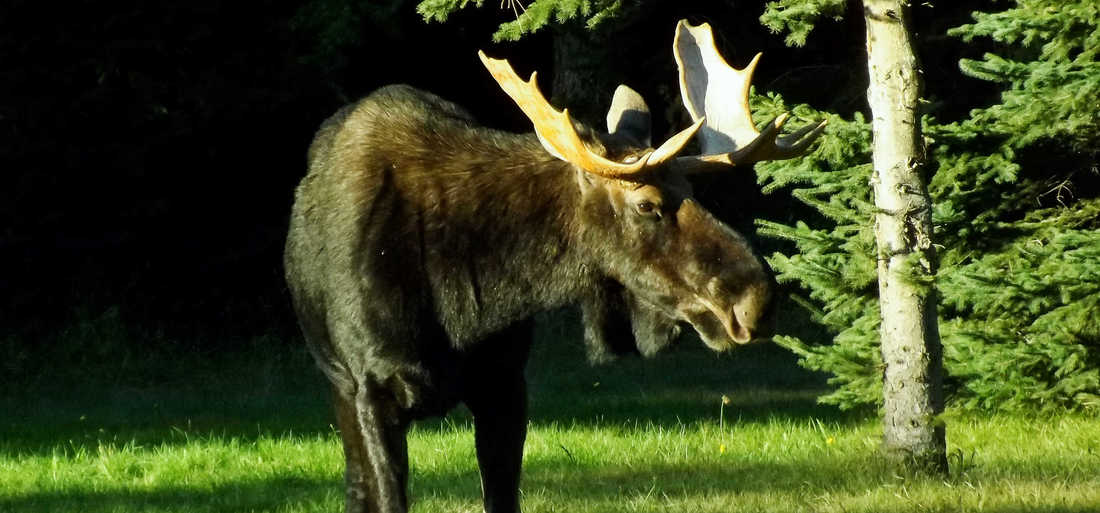 ​Enjoy a Maine Moose watching tour as you explore Moose country off road in a classic Jeep Wrangler. This unforgettable moose watching adventure in Maine is a guided tour that is fun and educational. Join Special T Adventures, personal Maine guide service, as we gear up in the Jeep and begin our moose safari tour in search of Maine's largest animal, "The Maine Moose".

Fun with Special T - Moosehead Lake Moose Tours
Even though the moose outnumber the people in the Moosehead Lake region, 3:1, moose can be elusive. In the early months, starting in May, we will see cows with their young calves. Throughout the summer, we will search for Moose off road with the wind in our hair, and the sun shining as we enjoy the beauty of the Maine Woods.
We will look for moose tracks and signs of moose. Young bulls growing their antlers, cows, and their calves. Later in the season we will look for Bull Moose in full velvet. Along the way, we will see scenic lake and mountain views, stop for a "Special T Snack", and photo opportunities.

Private guided Jeep Maine Moose Safari tour lasts 2.5 to 3 hours during the best time for moose watching. A great Maine Tour to watch Moose, photograph other wildlife and beautiful landscapes along the way. Common wildlife sightings such as: eagles, blue herons, hawks, turkeys, partridge, snowshoe hares, fox, deer, ducks, birds and much more. So what are you waiting for? Book your Moosehead Lake vacation adventure tour with Special T Adventures today. Lets have some fun in Maine looking for moose and other wildlife.